Congrats to the following CES students on winning the LEGO design contest. 1st place- Emma Hayes; 2nd place- Marcus Rohrbaugh; 3rd Place- Ares Glidden; 4th place- Atlas Glidden

Last night's Spring Title I Event was a huge success! So many amazing ways to learn with LEGO building blocks. Thanks to everyone who came and enjoyed this event!! Also, thanks to LEGO Man for coming back again today to visit the PreK/Kindergarten classrooms. #connectwithcaldwell #learnwithlego

C.H.S. CHOIRS BOTH RECEIVE I's at STATE!!! The Women's and Mixed Choirs traveled to Newark H.S. Friday evening and both Choirs received State Superiors. Much hard work goes into such an accomplishment. Please come out and support the Choirs at the Spring Concert on Thursday, May 16, at 7 P.M. in the auditorium.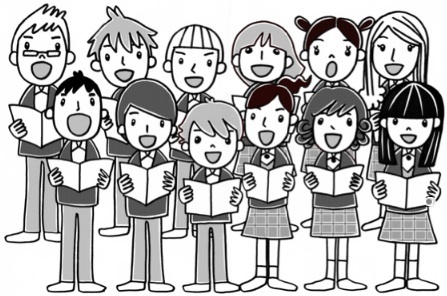 CEVSD would like to extend its gratitude to the Noble County Council #2565 of The Knights of Columbus for their monetary donation toward a handicap accessible lunch table for the CES cafeteria. CES student Erik Greathouse, is pictured here with paraprofessional, Maryah Smith and Special Education Coordinator, Carey Block. Also present are three members of the K of C - Dustin Robison, Herman Grey, and Clair Schockling.

Clayton Bettinger was 1 of 3 sophomores inducted into the Mid-East Career and Technology Center Zanesville Campus chapter of the National Honor Society. Congrats Clayton!!

Come join the CMS & CHS Choirs for their Spring Concert on Thursday, May 16, 7 P.M. in the auditorium. Thank You seniors: Maria Blaker, Gabi Clift, Katelyn Reed, Kadence Archer, Ethan Pierce, & Kaden Rucker for your years of service to the Choir! May the road rise to meet you...

Paris 2020 Informational Meeting Tue, Apr 30 , 6:30 PM Caldwell High School, Room 106 For more informations please see "CHS FRENCH CLASS LOOKS TO TAKE A TRIP TO PARIS" news article on the website.

CEVSD would like to wish all of our Administrative Assistants a wonderful Administrative Assistant's Day!!! We thank you for all of your hard work and dedication!! #theheartofourschools

Come out and show your support for the Class of 2022 on Friday, May 3rd from 6:00-8:00 in the CHS Cafeteria. The freshman will be hosting an all-you-can-eat spaghetti dinner with salad and garlic bread included! Meals are: Adults- $8 Kids (6 & under)- $5 Seniors (65 & over)- $5 Family- $40 All proceeds go toward the freshman class.

Come join us on May 2, 2019 @ CES from 5:30-7:00 for our Spring Title I Family & Community Event - Build Your Mind With LEGOS.

CEVSD is proud to share the latest publication of "In The Middle", a quarterly newsletter published by the Ohio Middle Level Association. The Spring Edition features an article written by Rachel Klinger, 7th Grade ELA teacher about her former student, Eli Svercek. #redskinsinthenews

CES Jr. High visited Sky Zone today as part of the PBIS program. Students earned this trip as a reward for positive behaviors and good attendance. #connectwithcaldwell

Congrats to our CHS Softball & Baseball teams on their victories over the Zeps last night!! That's a sweep for the season against Shenandoah. #skinsforthewin

CHS Band Members are spending another beautiful day in Orlando, at the Magic Kingdom.

CHS Marching Band, directed by David Grover, is in sunny Florida this morning at Disney's Animal Kingdom!! #itsasmallworld

CONGRATULATIONS CALDWELL JR. HIGH CHOIR!!!!! The 40 students of our Jr. High Choir received a Superior rating at their Large Group Contest on March 22. Two weeks later, they took highest honors at Solo & Ensemble Competition by receiving 8 Superior ratings! Events were Soloists Emma Lowe & Rachel Turner, a Boys' Ensemble, two Girls' Ensembles, two Mixed Ensembles, and a Chamber Ensemble. Great job, Choir!

Congrats to Kimberly Barlock! Kimberly Barlock was accepted into the University of Akron Women in Engineering Program Summer Camp. She received a partial scholarship and the Industrial Tech Club fund is going to cover the rest.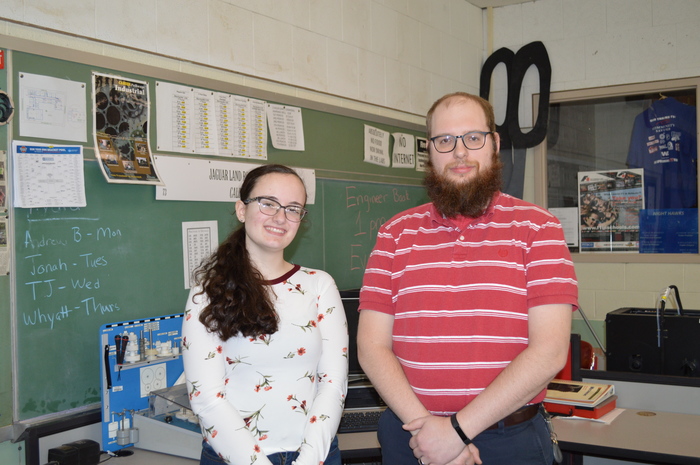 High School Spring Testing Schedule: April 16 - 17: ELA I & II (Part 1 & Part 2) Apr. 30 - May 1: Algebra I & Geom. (Part 1 & Part 2) May 2 - 3: Biology & Government (Part 1 & Part 2) May 7 - 8: American History (Part 1 & Part 2)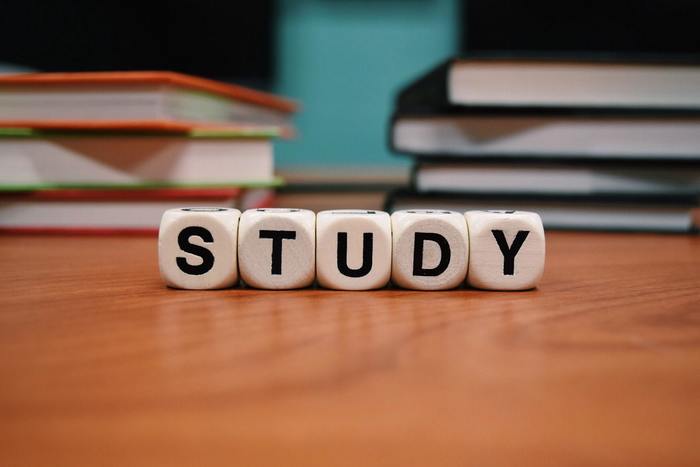 Elementary Spring Testing Schedule: April 9 - 10: Grades 3, 7, & 8: ELA April 11 - 12: Grades 4, 5, & 6: ELA Apr. 30 - May 1: Grades 3, 7, & 8: Math May 2 - 3: Grades 4, 5, & 6: Math May 7 - 8: Grades 5 & 8: Science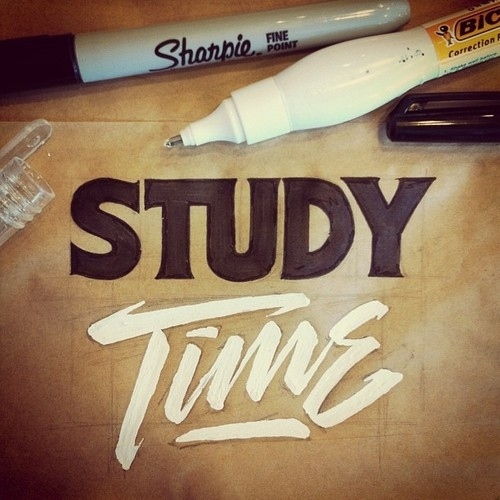 CES students participating in the #trashtag challenge making the walking trail and school grounds beautiful just in time for spring!